Intense, dry woody & earthy flavour which is typical for South American cocoa. Brittle texture. Flavour seems dry at first, but then melts  and explodes on your tongue. Not too sweet. 
70% cacao, variety: Trinitario. Trinitario beans are often referred to as fine or flavour cocoa beans, they are a stronger hybrid from other bean varieties.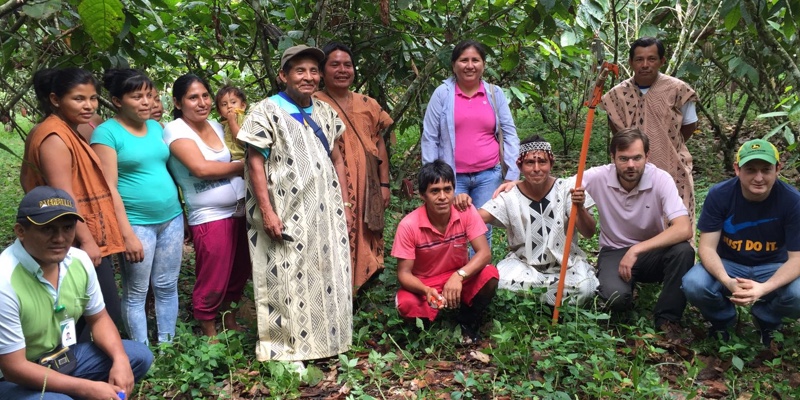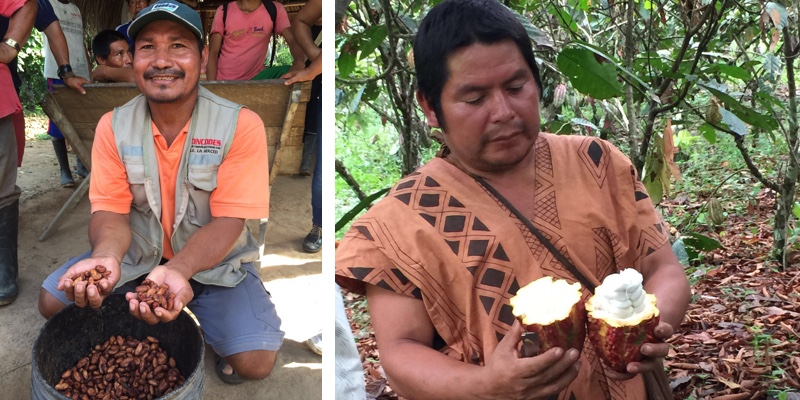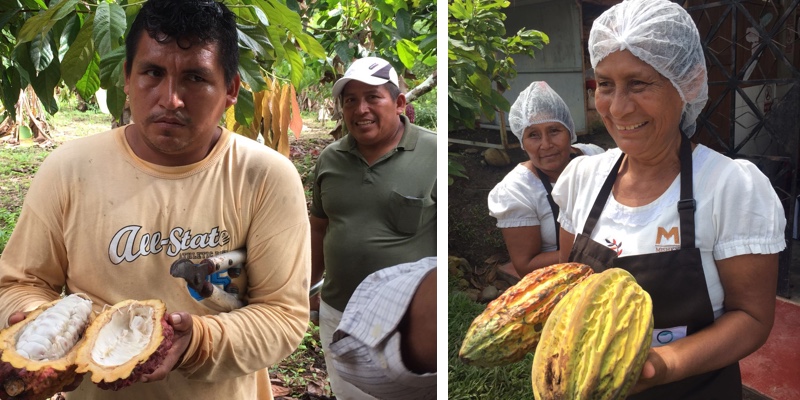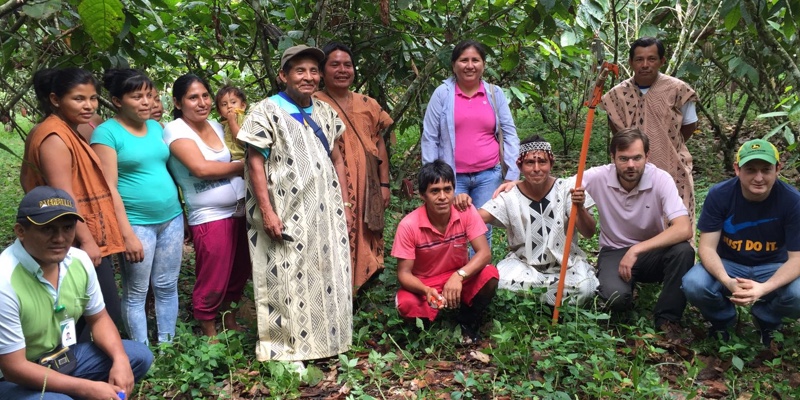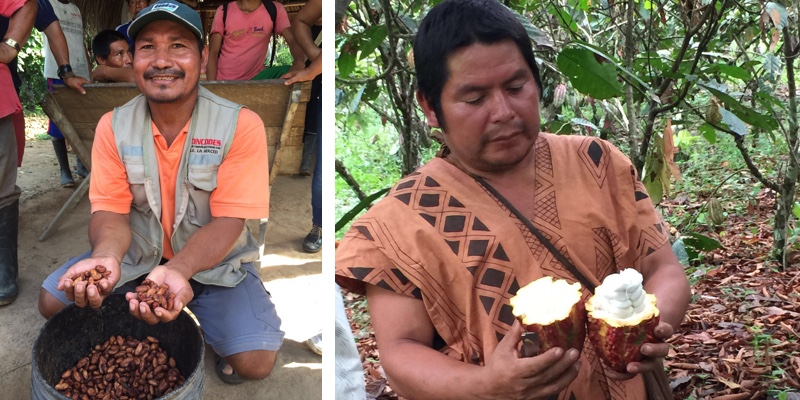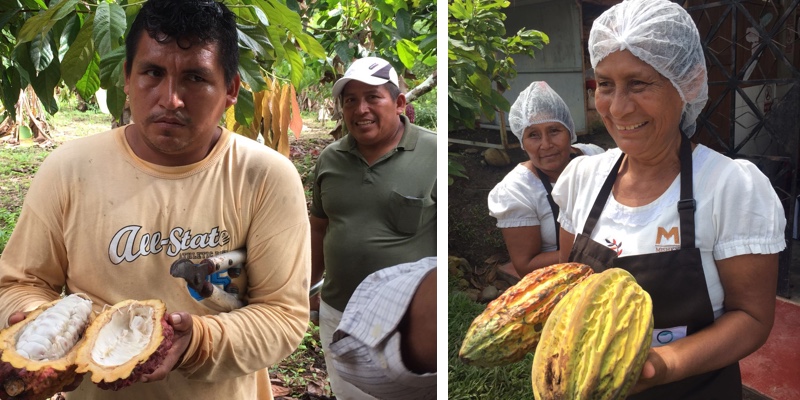 Location: San Martin Area (Tarapoto), and San Alejandro area.
Accessibility: difficult. To reach the cocoa growing regions, TTF has to take plane over the Andes, and then hours of boat, car of small planes to reach the farmers.
Cocoa variety: Peru, like Ecuador, has introduced some new hybrids in the last few decades in order to boost the yields and overall production. This production increase has been done at the expense of quality unfortunately. The Travelling Frenchman is actively helping its farmers to identify and regenerate the native varieties. Most fields in Peru are now composed of a big mix of different varieties, of which ics95, ccn51 and crillolos.
Organic status: Most farmers are growing their cocoa in an organic way. They are conscious of the benefits of not applying any chemicals on their soils.
Farmers
Technical knowledge: very good. Most farmers have beneficiated from NGOs training programs and know very well about under brushing, grafting, pruning, and organic agriculture practices
Average cocoa farm size: Small, about 4 hectares of which 2 cocoa and 2 of something else (ex: goats). Average yield is good (600kg/ha)
Background
History of cocoa in the country: Cocoa has appeared one or two decades ago as a viable replacement crop during the implementation of the coca eradication program.
Amount of farmers reached by the Travelling Frenchman: about 20 farmers from 3 communities
Challenges: a long and intense presence from numerous NGOs has created a sort of dependency of the farmers to external financial help.
Cultural particularity: Most cocoa farmers that The Travelling Frenchman works with, used to grow coca and switched to cocoa a few years ago under the impulse of the Peruvian and American govt.
Cocoa journey: The cocoa has to go up and down across the Andes in trucks. It can take up to 3 days and the road is very dangerous. It reaches the port of Lima where it is loaded on board of a containership. The journey to Holland takes up to 3 weeks.
Discover next: